Autism, COVID19 and The Police - UK and USA Part 1
Online Event
Free Tickets
Event Ended
Share Event
We will be looking at the negative impact of how the autistic community have been overlooked. Some of the topics to discuss.
Speaking real talk and tackling the issues that many too scared to speak on.
What is autism and the impact of denying help and support in the early years?
Police Training and Support
Does social media influence the youths - exploitation and grooming
How can we support autistic people and the vulnerable?
The impact of COVID19 amongst the autistic community - mental wellbeing, coping strategies, advice and support
Stigma, race and discrimination
Panel Discussion with a Q&A
Bringing together different perspectives of Autism.
Venessa Bobb - Founder/Director A2ndvoice CIC, Branch Officer National Autistic Society (NAS) Lambeth Branch - Lambeth Autism Group and member of the All Party Parliamentary Group on Autism (APPGA) Advisory Group, Co-Author, Blogger, Advocate and Videographer.
Paul Mckenzie - Founder of Groomsafe and co-founder Foam - Professional keynote Speaker, Master NLP Practitioner, Life Coach, Trainer, Youth Worker, Mentor, Director, Editor, Producer, Filmmaker, Photographer and Comedian.
Jackie Pilgrim - Autism's Love: The Pilgrimage - SEN Advocate for Autism, Epilepsy, Intellectual and Developmental Disabilities and Mental Illness, Public Speaker, Trainer, Entrepreneur, Artist, Blogger, Poet and Parent to a young adult who challenges the stigma of having disabilities
Thomas ILand - https://thomasiland.com - Autistic Speaker, Toastmasters International Accredited Speaker, Certified Human Potential Coach, Diversity & Inclusion Consultant, Trainer, Author and Blogger
Jesse Mcquilkin - Twitter @jesse_mcquilkin - Autistic Speaker, Personal Coach, Mentor, Gamer and Youtuber
Max Green - https://www.maxjgreen.com - Autistic Speaker, National Autistic Society Ambassador, Gamer, Vlogger and Youtuber
Pauline Riley-Hunte - Consultant Clinical Psychologist, Associate with the British Psychological Society and registered with the UK Health Care Professionals Council ((HCPC). Over 40 years experience within her field and mother to autistic adults.
Joanna Oliver - COVID19 Bid Writer for London Area https://www.linkedin.com/in/consultachameleon/
Mandy Dickson - Chair for the Cheshire East Parent Carer Forum supporting parents/carers of special needs children by working with the LA and NHS England. Has a 11 year old autistic son and autistic husband. https://www.linkedin.com/in/mandy-dickson-205a201a8/
https://www.gofundme.com/f/countylines-covid19
#Keepingitreal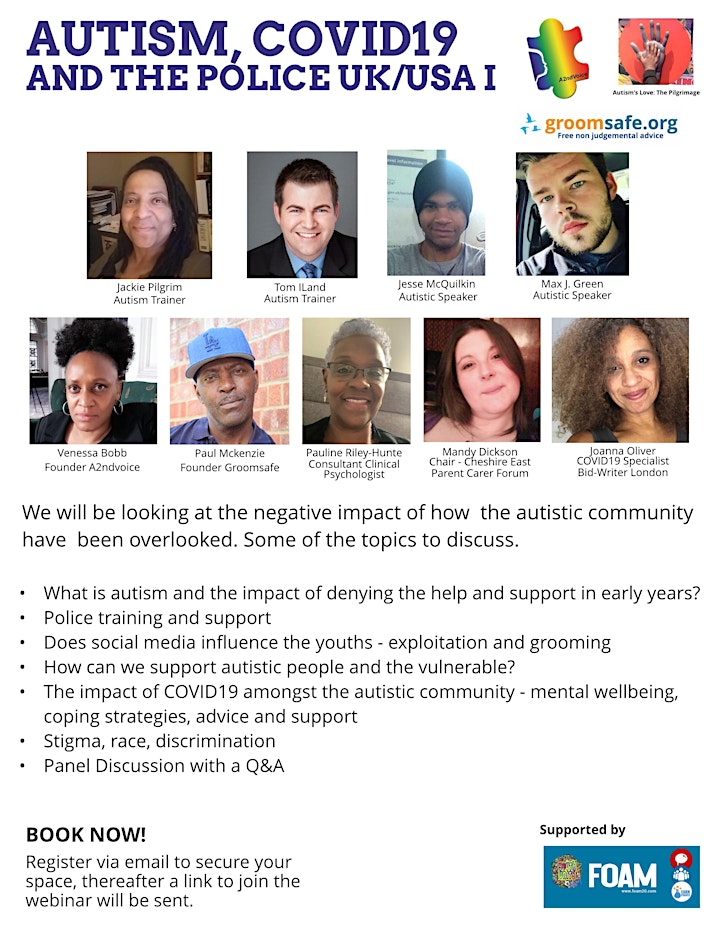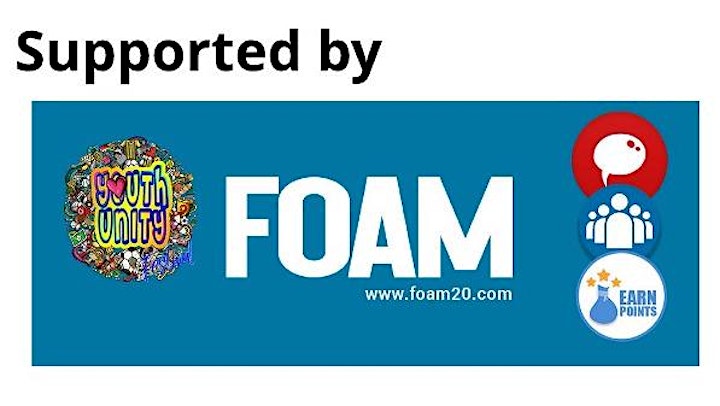 Where
Online Event
UK Online
Online, England, United Kingdom
When
31 Jul 2020, Friday, 07:00 PM
Till
31 Jul 2020, Friday, 10:30 PM
Get your tickets now
Click on a date to book tickets
Help us tackle Grooming & Child Exploitation - please help us to raise funds for this worthy cause to support Paul Mckenzie on this project.
https://www.gofundme.com/f/countylines-covid19
The Covid-19 pandemic has had an immense impact on so many aspects of our everyday life, and there is so much added pressure on so many families at this time. Sadly, it seems the problems our young people are facing is being overlooked.
Grooming, CSE and Serious Youth violence has not gone away, in fact since the lock down there has been numerous serious incidents on our streets some ending in the loss of life, alongside children and young adults constantly reported missing.
We are currently mentoring and working with 12 young people from across some of the most challenging parts of London.
The goal here is for them to work on the production and making of two short films, Two of the young people involved are also autistic and through this pandemic are experiencing high levels of anxiety. So it is a great opportunity to help them emotionally too.
Project one- We need help to support these young people to give them an opportunity to make a difference, with this funding we are working with young people specifically at risk ,including special needs and young people with disabilities, this short film will work to highlight the short- and long-term effects of grooming. It will also help young people to spot the signs. This will be delivered as a workshop in schools, colleges and pupil ref units. This project will focus more on making the right decisions before it is too late.
Project two- There is a massive increase in families experiencing domestic violence. Many of these issues have only become apparent during the lockdown. We want to highlight the impact this has on the young people in many of these families.
There are many children and young adults that are being exposed to physical and mental abuse on a daily basis.
We are trying to raise as much as we can to complete these short films and make them available to over a million young people across the UK to help them manage the effects of grooming and domestic violence.
Due to the current situation with Covid-19 we will donate some of the proceeds raised to the NHS and other charities that help to support victims and families of domestic violence.
We need your help now, so please donate if you can as it will go so far in changing the lives of so many others.
They say it takes a village to raise a child, I say it takes a village that cares to raise awareness. Let us be that village for them.
County Lines and Grooming and CSE affects us all. Adults and Children a like are being manipulated into groups that focus on criminal activity and sexual abuse. For many the full affects of County Lines and Grooming are only felt after the initial process.
Families and professional services are being stretched to find solutions to penetrating these organisations in an attempt to stave the increase of what has been called Modern Day Human Trafficking.
There is a growing concern for young people that are being targeted in organisations such as Pupil Referral units and care homes.
More recently there is an alarming focus on recruiting individuals with special needs. This can range from ADHD to different spectrum's of Autism.
Parents and professionals need to be educated in the process and manipulation involved in preparing and use of individuals for sexual and financial gains through criminal organisations.
Because the initiation process is largely confused as a friendship or relationship, many people are not able to spot the early signs and are easily inducted into the process.
My talks on County Lines and Grooming focuses on understanding the basis of a Deceptive Manipulator and providing a better understanding of the process involved. Check Go Fund Me for more details. https://www.gofundme.com/f/countylines-covid19
#Keepingitreal